Welcome to the Wiki
Edit
Welcome To BloodLust the character and info database on the BloodLust books/Tv series.
Main Characters
Edit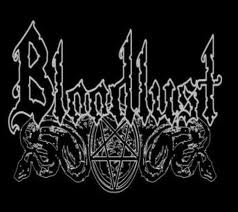 Evan Almond, A Vampire-Demon Hybrid
Thomas Haynes, A pure breed Werewolf
Heather Shaw, A Vampire
Cordelia Chase, A Slayer
Ceejay Barker, A Vampire-Slayer Hybrid
Seasonal Big Bads
Edit
Season One: Elexis Von Swartz-child
Season Two: Shelby Dyer
Season Three: Hamilton Kage
Season Four: The Beast
Season Five: The Originals
Season Six: Charificus
Season Seven: Megan Dowling
Season Eight: Devon
Season Nine: The Grim Reaper
Latest activity
Edit
Ad blocker interference detected!
Wikia is a free-to-use site that makes money from advertising. We have a modified experience for viewers using ad blockers

Wikia is not accessible if you've made further modifications. Remove the custom ad blocker rule(s) and the page will load as expected.